Captiva School & Chapel-by-the-Sea
The building now known as the Captiva Chapel-by-the-Sea was built in 1901 as a one-room schoolhouse by the Lee County Board of Instruction. William Binder, the first settler to establish a homestead on Captiva, donated the land. As it was the first school on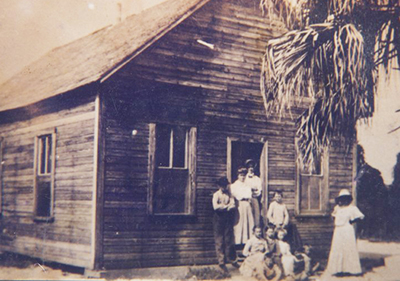 Captiva, students from the island, nearby Sanibel Island and Buck Key attended classes here.
Area families also used the schoolhouse as their primary house of worship. A new schoolhouse was erected in 1918 and the Captiva School closed. The building is a surviving example of an early one-room schoolhouse, and is the oldest pioneer school in Lee County remaining on its original site.
In 1921, the Methodist Church purchased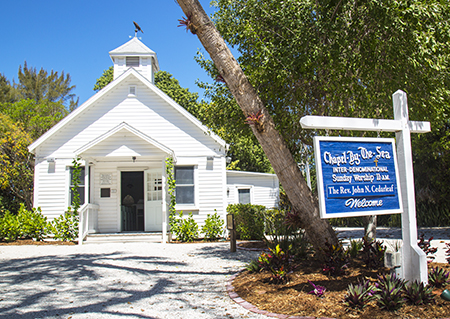 the building and it was converted into a mission church.
A separate minister's study was constructed in 1926 to replace a structure destroyed by the Great Miami Hurricane.
The Captiva Civic Association, by agreement with the Methodist Church, took over operation of the building in 1947. The Methodist Church deeded the property in 1954 to the Captiva Chapel-by-the-Sea.
One other building comprising the Captiva School & Chapel-by-the-Sea Historic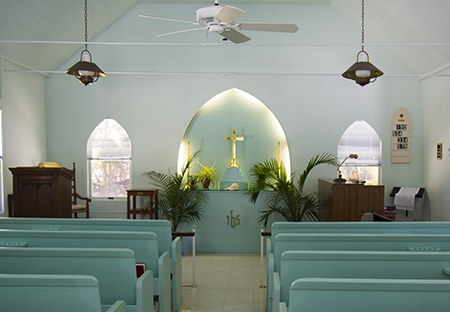 District also contributes to its historic significance. The parsonage building constructed in 1965 was designed by noted architect Leon R. Levy.
To the present day, the chapel is an interdenominational ministry serving South West Florida's winter season, with services conducted by visiting clergy.
In 2013, the Captiva School and Chapel-by-the-Sea Historic District was listed on the National Register of Historic Places.