CIHS Welcomes Ed Stringer To Its Board of Directors
"History has been my passion for years," asserts Ed Stringer.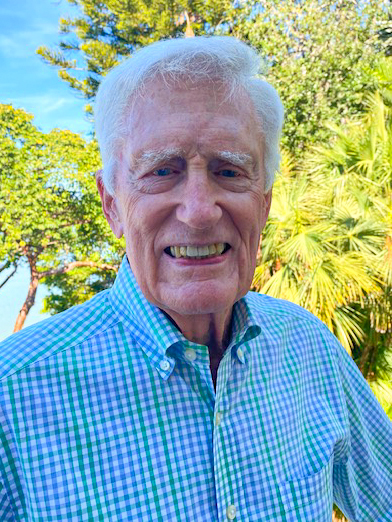 In pursuit of that passion he majored in American Studies at Amherst College. Law school followed, then twenty years of practice in a law firm, where he developed expertise in anti-trust and trade regulation issues.
Tapping into that experience, The Pillsbury Company recruited him to serve as Executive Vice President, Chief Administrative Officer, and General Counsel. In this role he worked as the chief liaison between the Executive Office and the Board of Directors, until the company was taken over by a British conglomerate.
During these years Ed was also invited to join the boards of trustees of several educational organizations, including Macalester College, Northland College, William Mitchell Law School, and the Voyager Outward Bound School.
It was fitting, then, that President George H. W. Bush chose Ed as the General Counsel in the Department of Education, a U. S. Cabinet Department. There he addressed, among other issues, matters relating to the rapidly emerging student loan program, as well as tightening the enforcement of school integration in a number of states. For fun in Washington, D. C., he pursued his interest in history, taking guided tours of the major Civil War battlefields in the Virginia area.
A friend from Minnesota, who happened to be a U. S. Senator, recommended Ed for a position as the Chief of Staff of newly elected Governor Arne Carlson.
"The next three years were a fascinating exploration of developing public policy across the state of Minnesota, working with legislative leadership that put getting things done above the politics," Ed stated.
When a vacancy occurred in the Minnesota Supreme Court in 1994, Governor Carlson appointed Ed Stringer to join the six other Justices on the State Supreme Court. Justices were encouraged to reach out to serve on boards and committees of public organizations that served the community. Ed chose to focus on the Minnesota Historical Society. He eventually became President of the Board of this organization, one of the largest state historical societies in the country.
Ed's age of mandatory retirement from the Supreme Court coincided with the completion of his new house on Sanibel, overlooking Captiva and Sunset Bay. He, his wife Ginny, and dog Barney are now what he calls "dedicated Islanders." He is anxious to resume his focus on history by working on the Board of CIHS, which he deems "a well-run and thoughtful institution."