Beautiful Night of History on the Beach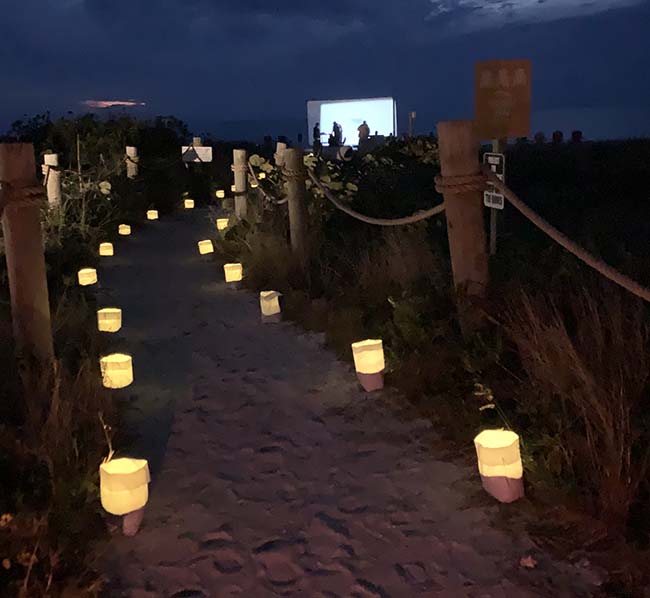 Monday evening, January 11th, the Captiva Island Historical Society aired two of our acclaimed documentaries - "Sands of Time" and "Earth, Water and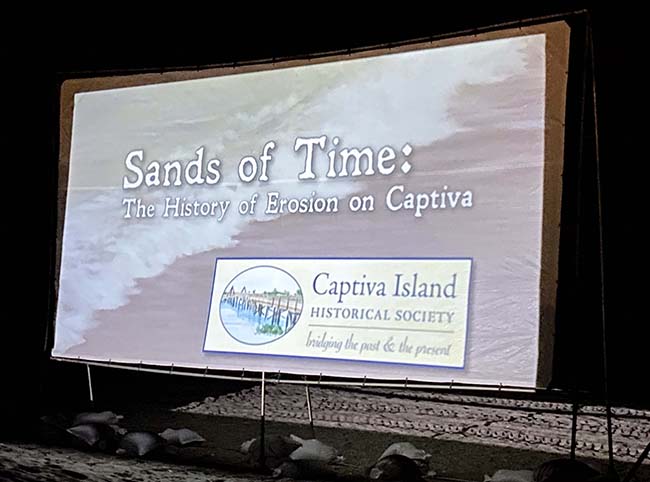 Wind" - on the beach at 'Tween Waters Inn.
The program was sponsored and hosted by 'Tween Waters Inn. Thanks to the generosity of Tony Lapi, a CIHS Board member, who is President and CEO of Rochester Resorts; whose holdings include Captiva's historic 'Tween Waters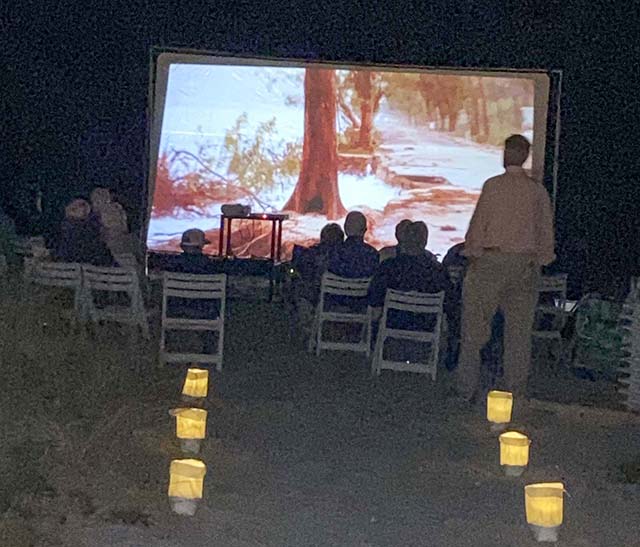 Inn, the CIHS was given access to the beachfront and facilities for this outdoor documentary showing.
It was a beautiful night on the beach and the audience of some 50 people enjoyed the mild beach conditions and were entertained and engaged in learning more about Captiva history, while wearing masks and socially distancing.

In addition to thanking 'Tween Waters Inn for their generosity in hosting the program, the CIHS wishes to thank the Captiva Island Yacht Club for the use of their parking lot.

Photo Credit: Ginny Reiss, Tom Libonate