Signe & James Wightman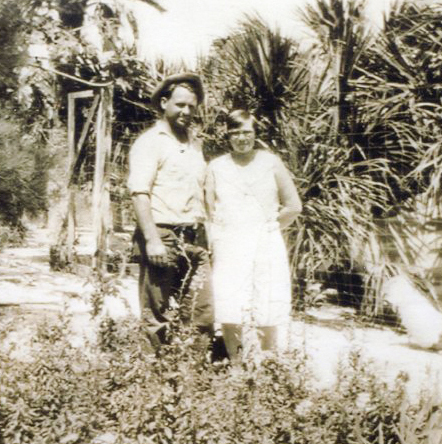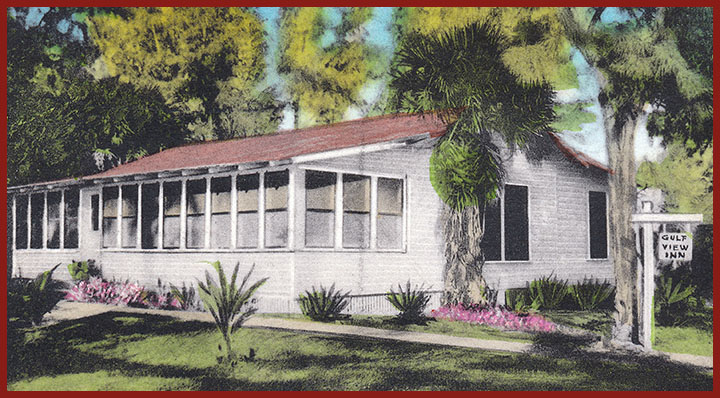 As chronicled on the CIHS online archives, Swedish-born Signe Alfrida Carlsson first came to Captiva Island in the 1920's and it was here she met her future husband, James Wightman.
In 1927, James purchased the sturdy 2-room dressing room, formerly belonging to Captiva's Fisherman's Lodge. After James and Signe's marriage in 1929, the newlyweds turned this structure, their modest home, into the dining room of what they would eventually launch as the "Gulf View Inn."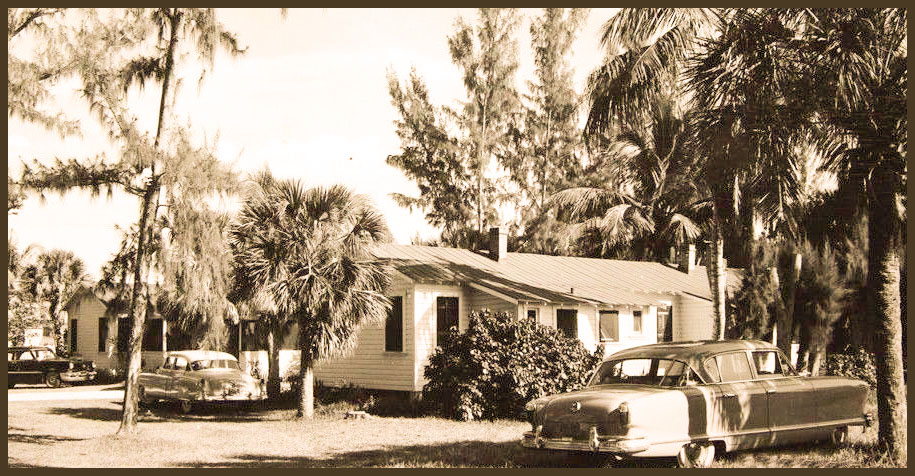 This building remained the Gulf View Inn public dining room as James and Signe went on to purchase several out-buildings to serve as lodging accommodations for their "Gulf View Inn," which operated from 1931 to 1946, when it was sold.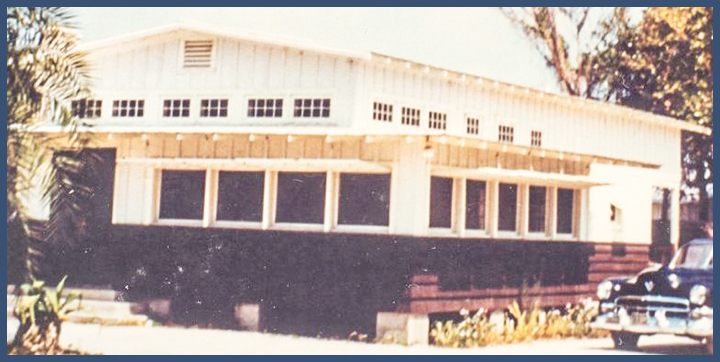 On several occasions after moving off-island, Signe would commute from their new home in Alva, Florida to operate a small restaurant within Captiva's Island Store, then owned by opera-enthusiast Parker Mills and his wife Pintard Mills, who was Associate Librarian at Captiva Memorial Library.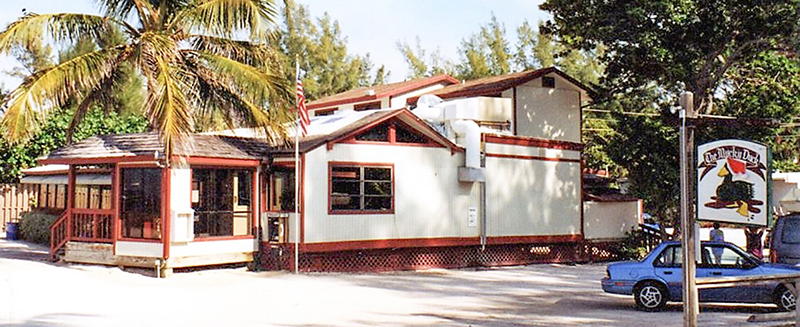 The last remaining building of what was previously the Gulf View Inn re-opened in 1976 as the Mucky Duck restaurant. Since that time owners have included the Mayeron family, Webb/Godard, and Andreas Bieri. Owner Thelma Mayeron is credited with petitioning for the recognition of this Captiva Island landmark as a historic resource, which was recognized in 1993 by the Lee County Historic Preservation Board.