J.N. "Ding" Darling
Political cartoonist, conservationist and two-time Pulitzer Prize recipient Jay Norwood "Ding" Darling, along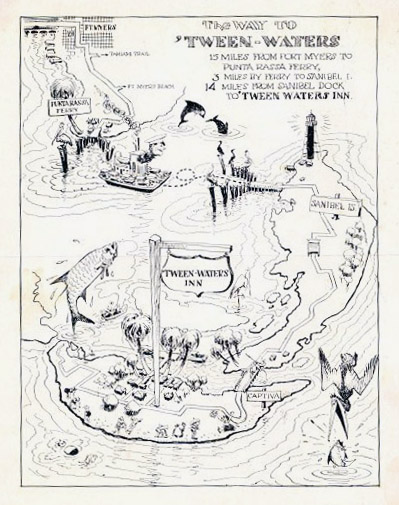 with his wife Genevieve "Penny" (née Pendleton), first visited Captiva in the mid-1930's. Thereafter the Darlings, often with their children John and Mary, would trek each winter from their home in Iowa to stay at Captiva's Price's Cottages. It was "Ding" who encouraged Bowman and Grace Price to change the name of their little resort to 'Tween Waters Inn.
Each winter for more than twenty years the Norwood's would return to Captiva, later building what was intended to be their winter residence The Fish House; a tidy cottage situated over-the-water at the end of a long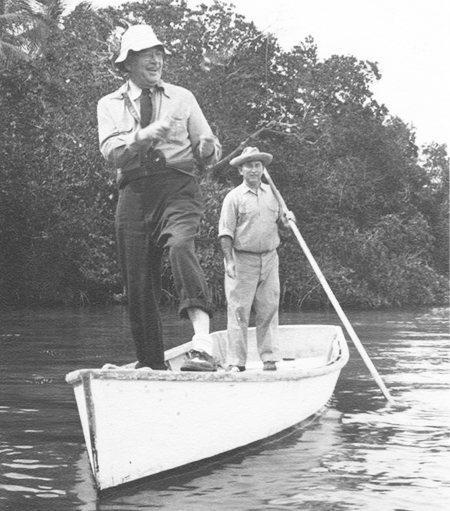 dock. The dock had a drawbridge which, when raised, could afford "Ding" the luxury of working, undisturbed.
In July 1934, President Franklin Roosevelt asked Darling to head the U.S. Biological Survey, the forerunner to today's Fish and Wildlife Service.
Considered to be a friend by many in the community, Captiva was inspiration for several of Darling's light-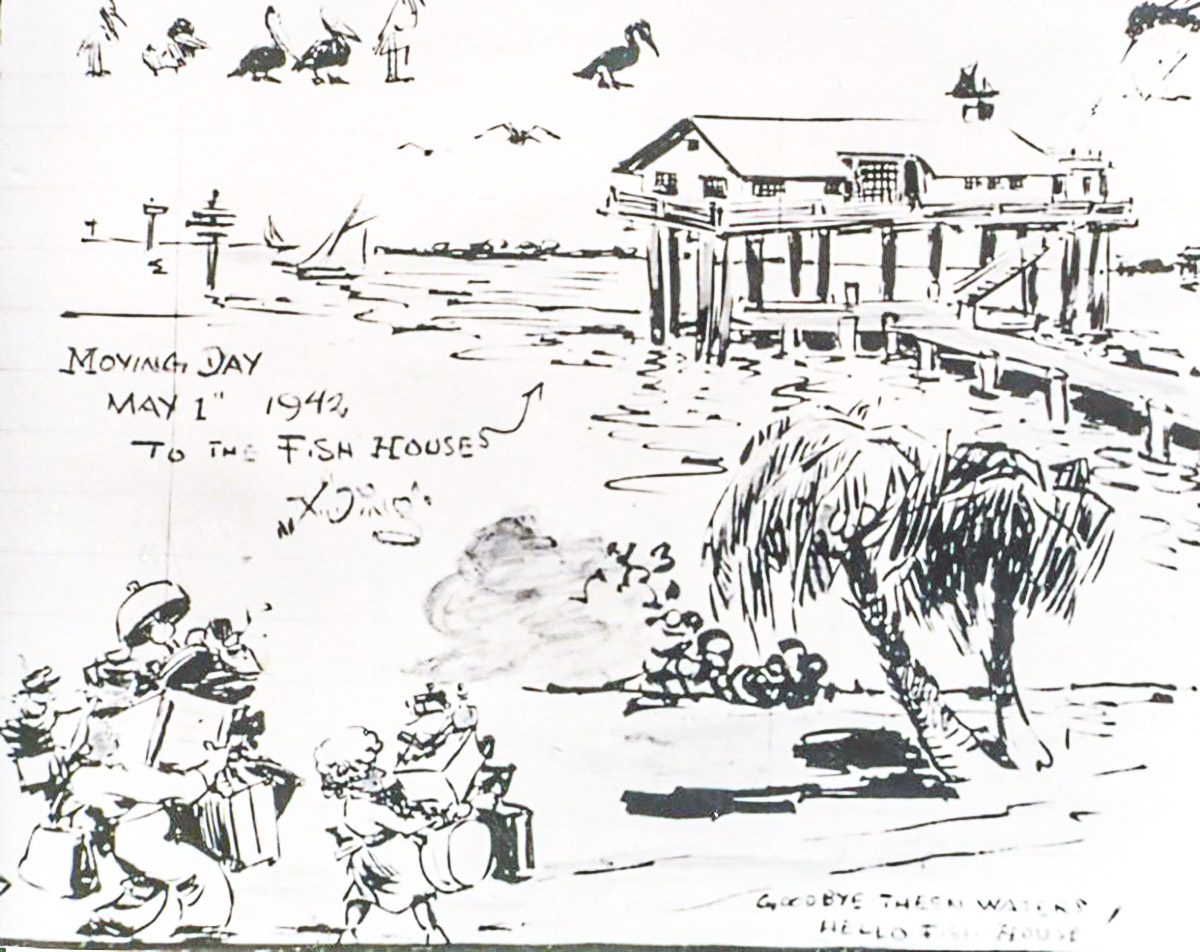 hearted cartoons and Christmas cards but certainly it was the natural habitat of the island and its surrounding waters which soon had "Ding" pro-active in local conservation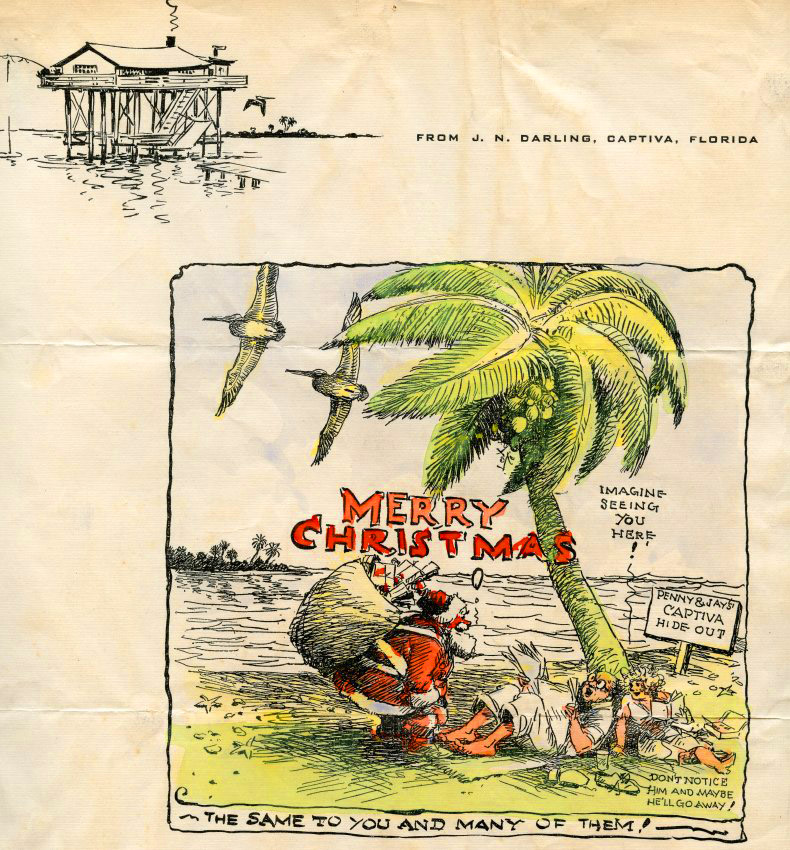 awareness. While on Captiva, Penny was ever-present in community endeavors and "Ding" produced commentary on red tide and published systematic reports of water tests and scallop count research.