Maybelle Stamper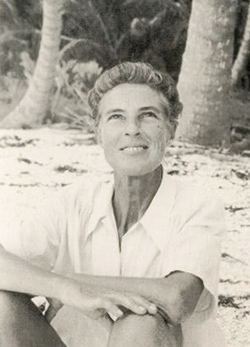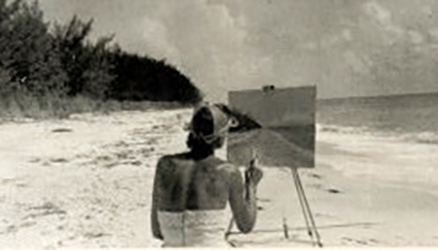 Maybelle Stamper was born Mabelle Richardson in Dublin, New Hampshire in 1907, into a family of "expressive, artistic people". Her father was the famed New England stencil artist Moses Eaton, Jr. and her uncle Willard Richardson, an artist who decoratively painted almost every surface of the family homestead.
In the 1930's Mabelle Richardson could be found in the streets of Manhattan, drawing portraits. She studied at the Art Students League in New York and the Boston Art Museum, where she worked alongside George DeForest Brush, Kimon Nicolaides, William Zorach, and Will Barnett. Maybelle and her husband Wilson Stamper taught at the Cincinnati Art Academy from 1936 to 1943.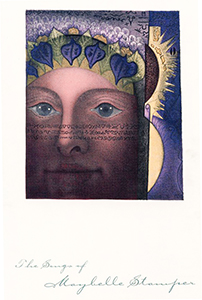 At age 34, Maybelle came to Captiva Island, in the wake of discovering Wilson's infidelity. The island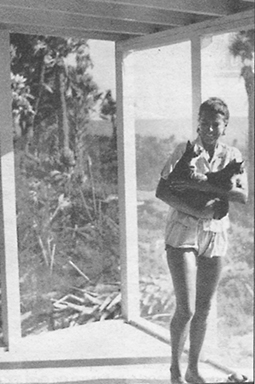 provided the solitude she preferred, and the artist returned to New Hampshire only briefly in 1947, to care for her ill mother.
Maybelle referred to her creations as "songs." These paintings, prints, and drawings, which often included hand-written prose, were reluctantly sold only when funds were needed. In 1985, neighbor and friend Robert Rauschenberg arranged a trust agreement where ownership of Stamper's property was transferred to him in exchange for payment of Maybelle's bills and medical expenses through the time of her death in 1995.