Captain Brian Holaway On Board
The Captiva Island Historical Society is pleased to welcome Captain Brian Holaway to its Board of Directors. Coming to the islands after college graduation in 1994, Brian joined the staff at South Seas Plantation, and soon earned his Captain's License. He worked for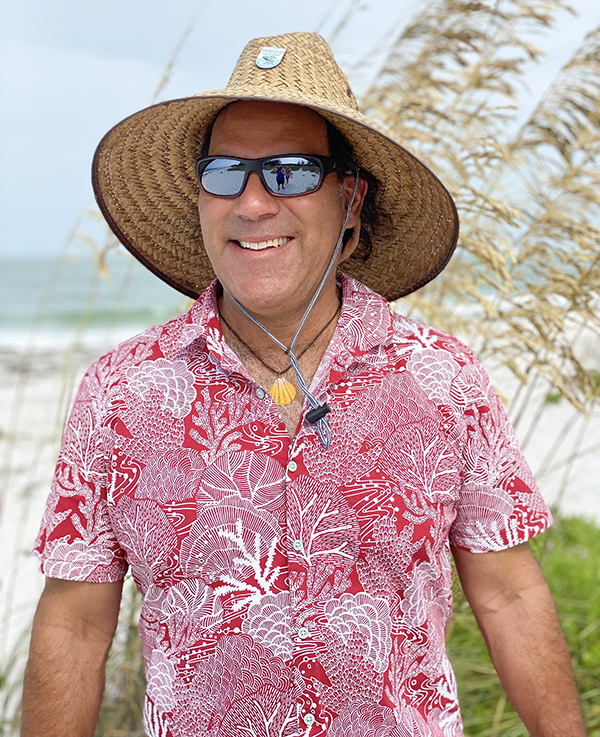 Captiva Cruises for over twenty years as a Captain/Interpretive Guide on their regular shelling trips to Cayo Costa State Park.
Fascinated by the history, people and cultures of Southwest Florida, Brian researched the history of the area through extensive reading and learning from long-time residents of the Islands. "I am always trying to keep the stories alive, and learn from the past," Brian writes.
He helped to create the Interpretive Trail focussed on the Calusa culture at the Randell Research Center on Pine Island. He has monitored sea turtle nests on Cayo Costa, and served as a photo scout and guide for National Geographic, Martha Stewart Magazine, Lands End, and L. L. Bean.
In 2016 Brian chose to become a full-time independent nature/shelling/Island guide. His goal? To allow guests "to experience and gain appreciation for the waters, islands, shells, plants, marine life, wildlife, history, and people of this unique area of Southwest Florida," according to the Visitor and Convention Bureau of the Beaches of Ft. Myers and Sanibel. The VCB tapped Brian to receive the coveted Junonia Award in 2018, calling him, "humble, quiet, and totally focussed on telling the story of our exquisitely natural county through visual, historical, and common sense messages." The VCB also honored Brian with its E-Award in 2014, and the Good Samaritan Award in 2015.
Other accomplishments of Brian's include
Earning a Florida Master Naturalist Certification through the University of Florida.
Serving as an active Board Member of Friends of Cayo Costa State Park since 2013.
Designation as part of the Founders Circle of the Randell Research Center in 1996.
Contributing articles regularly to the Times of the Islands, since 2017.
Brian and his wife Melanie were married in 1998 at the Chapel by the Sea on Captiva. They have a daughter, currently in college in Boca Raton.
CIHS President Tom Libonate heartily confirmed, "Captain Holaway's knowledge, experience and enthusiasm for the Islands make him a robust addition to our hard-working Board of Directors. We are extremely pleased he's on board."