Women Who Made Island History
On Tuesday, March 14 the Captiva Island Historical Society concluded its abbreviated season with a program that paid tribute to "Women's History Month,"
featuring two films highlighting several women who played an important role in shaping aspects of Captiva's colorful history.
The audience of over seventy-five seated in the Captiva Civic Center were first treated to a short CIHS-produced film about a woman who truly made history: aviator and author Anne Lindbergh. The film chronicles how she chose Captiva to find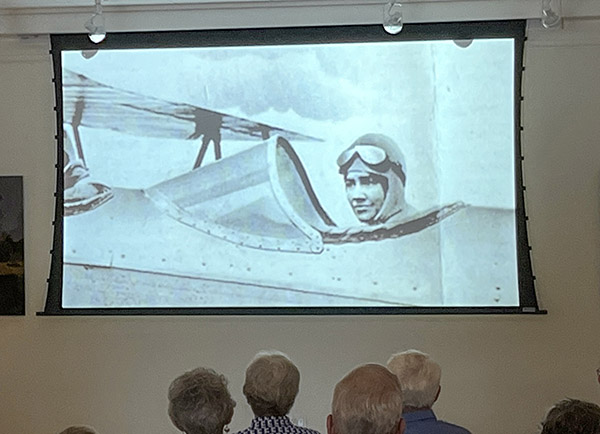 respite from her very public life and the island's influence on what would become "Gift from the Sea," the most celebrated of her more than two dozen literary works.
The second film, a collaborative production between the Captiva Island Historical Society and the Sanibel Historical Museum & Village, this the 2019 full-length documentary takes a closer look at historic accommodations of the two islands: from rooming house to the resorts of today.
"Be Our Guest: The History of Lodging on Captiva & Sanibel," chronicles how the early inns on both islands evolved from family homes and boarding houses to the hotels the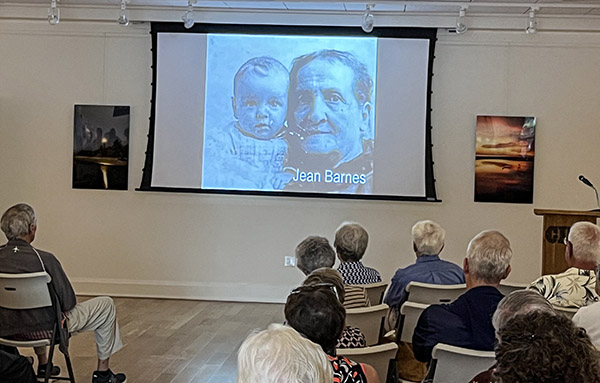 y became after World War II and the resorts they are today.
The documentary shares how hospitality became an industry on the islands,influenced by several of the enterprising women who opened their homes to guests, similar to today's Airbnb, to become the island's early inn keepers and hotel proprietors. Two among them featured in the film are Harriett (Granny) Matthews of the Matthews Hotel, which became the Island Inn, and Grace Price of Price's Cottages, today 'Tween Waters Inn.
The Captiva Island Historical Society is grateful to its working Board of Directors and for the support of the island co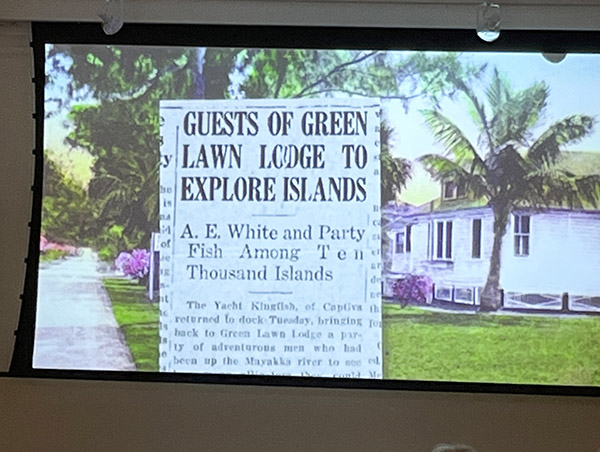 mmunity for making this truncated season a reality, allowing the CIHS to carry on its mission of preserving and sharing the island's history, even in a season affected by Hurricane Ian.
"We believe the three programs we had the good fortune to present were much needed in the aftermath of Ian. The island community needed this connection - to reunite and be with one another - and at the same time learning a bit more about the colorful history of Captiva," said Tom Libonate, CIHS President.
With gratitude the Captiva Island Historical Society recognizes The Sanibel Captiva Trust Company, once again its season sponsor, whose financial support helps produce and present CIHS programs.
A cry can be heard among members of the CIHS Board, "Wait 'till next year!" It's their excitement about the full schedule of programs already planned for next season. The release of the schedule of events is anticipated for early October.